News
Ya puedes leer el primer número de la revista de Jeff Mills 'The Escape Velocity Magazine'
Con entrevistas a DVS1​, Mike Stor, Tadeo​, Terrence Dixon​ y Jonas Kopp​ hechas por el propio Mills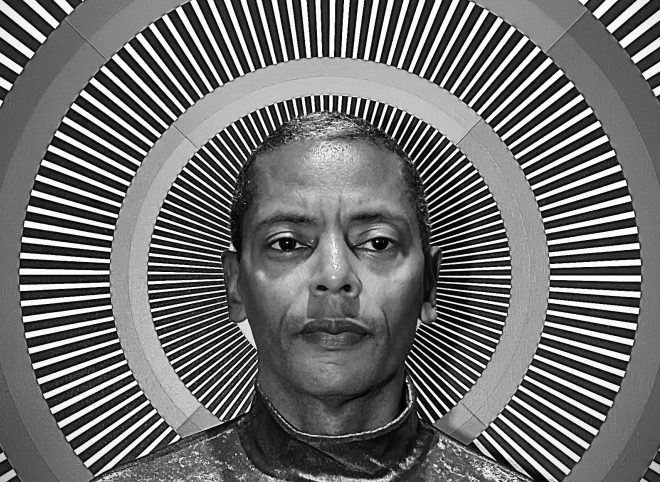 "Welcome to The Escape Velocity magazine. Before I dive into what this magazine is about, please allow us to review of what this idea came from and how we've come to this point. The Escape Velocity project was born out of a precautionary reaction from the abrupt slow down we experienced due to the World Pandemic in early 2020. It was a concern and reaction to take a hard look at culture to recognize what is most important. What I recognized was the free and boundless ability to think up and out of the box. To dream, then translate that dream to creativity. This style, heavily influenced by Futurism, Science Fiction and Space Science or creations made "about something forward" gave birth to some of the most influential forms to date. It is also important to recognize that the original elements, the components one would need, are still here and available."
Con este pensamiento Jeff Mills da la bienvenida a la primera entrega de su recién publicada The Escape Velocity Magazine. Una revista digital de producción trimestral centrada en todo lo que inspira la creatividad. El objetivo general - tal y como dijo en su anuncio sobre la revista en sus redes sociales " es que cada uno pueda trazar sus viajes y caminos creativos para lograr ser más impactantes".
The Escape Velocity - explica el artista en el prólogo - se refiere a la velocidad que se necesita para liberarse de la atracción gravitatoria de la Tierra para salir al Espacio Exterior (que es de 25.000 millas por hora). Y es que eso es lo que ha motivado a Mills a dar luz esta publicación: iluminar exponiendo temas de Futurismo, Ciencia Ficción y Ciencia Espacial y dar herramientas a los productores para liberarse, para ir más allá.
The Escape Velocity Magazine es una invitación a soñar, ofreciendo herramientas para que esos sueños se vuelvan creatividad. Una reflexión que surge de su análisis personal durante la pandemia sobre cómo ayudar a salir de esa sensación de encierro.
En la revista, que puedes leer online o descargar aquí, puedes encontrar entre otros contenidos, diferentes capítulos de la serie 'A Conversation with' que en este primer número protagonizan DVS1, Mike Stor, Tadeo, Terrence Dixon y Jonas Kopp, entrevistados por el propio Mills.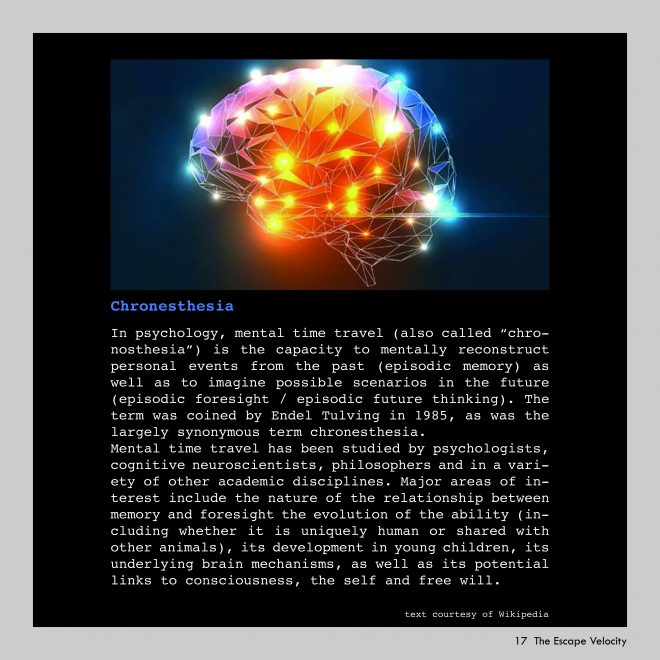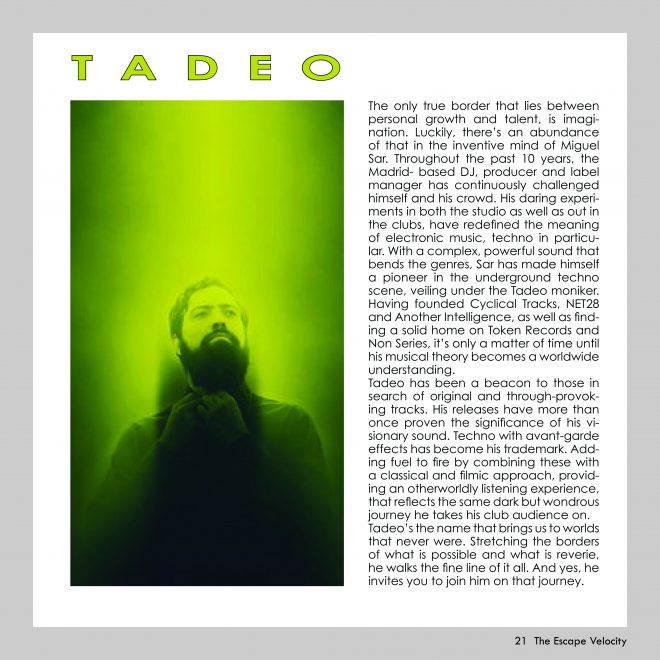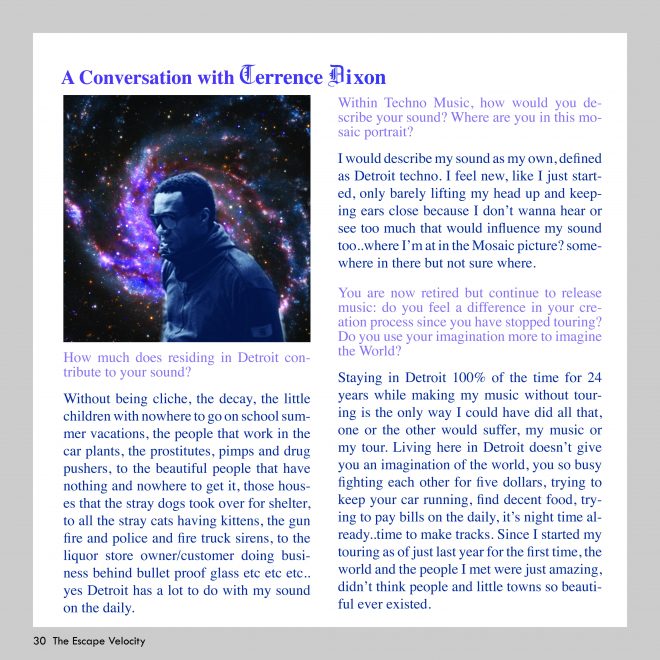 Cargando siguiente articulo