News
Sven Väth lanza el sonido de Cocoon Ibiza con The Sound Of The 20th Season
El emblemático doble CD saldrá a finales de este mes.
Redacción
5 November 2019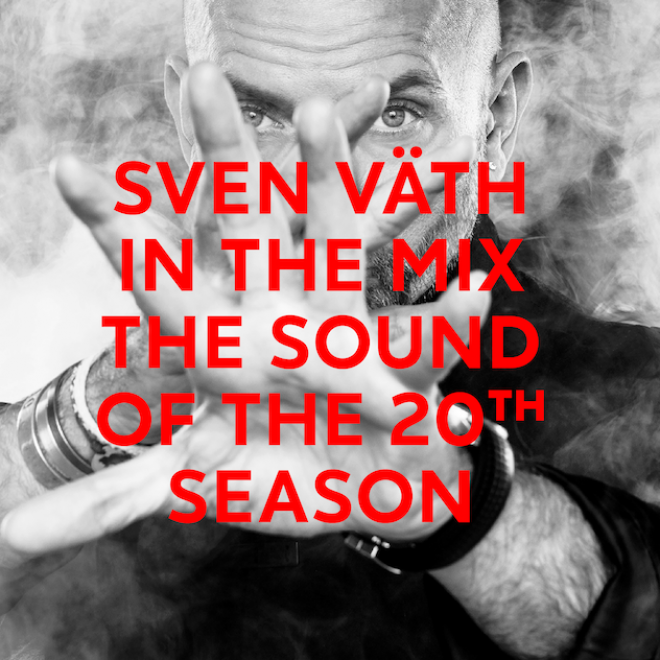 Sven Väth ha creado la vigésima edición de su CD anual de mezclas de Ibiza. Y no se trata de un mix cualquiera.
The Sound Of The 20th Season, como de costumbre, está destinado a resumir la temporada de verano de la fiesta Cocoon Ibiza de Sven Väth, que regresó a Amnesia este año con una residencia quincenal y con varios eventos espectaculares en Ushuaïa Ibiza. El conjunto de dos CD presenta pistas de Josh Wink, Legowelt, Robert Hood, Dorisburg, Justin Cudmore, Psyk, Adana Twins, Inigo Kennedy y más.
A principios de este año, Luke Slater lanzó una grabación de su set en vivo de Planetary Assault Systems de la fiesta del 13 de julio de Cocoon Ibiza en Amnesia.
Repasa el tracklist a continuación:
Tracklist
01. New Jackson - The Night Mail
02. Joseph Ashworth - Trooper
03. Joe Metzenmacher - What's The Secret Word For Tonight (Arian 911 Remix)
04. Dorisburg - Internet Tension
05. Amberoom - Jazire (Isolée Remix)
06. Charlotte Bendiks - Pasco
07. Stimming - The Gift That Never Stops To Give
08. Ricardo Tobar - Nadivi
09. Herzel - Glowworms
10. Erol Alkan - Spectrum (Mano Le Tough Remix)
11. Rüfüs Du Sol - Underwater (Adam Port Remix)
12. Zoo Brazil - Maxwell

Disc 2
01. Innellea - Anailuj
02. Rebuke - Jump Ship
03. Patrice Bäumel - Roar (Adana Twins Remix)
04. Joshua James - Coarse (Justin Cudmore Remix)
05. Josh Wink - Aries In Mars
06. Robert Hood - Reflector
07. Pig & Dan - Reset Your Bassline (Dub)
08. Florian Hollerith - KURZVOR12
09. ROD - Cambodia
10. PSYK - A Moment Before
11. Daniel Avery - Diminuendo (Luke Slater Remix)
12. Inigo Kennedy - 2CED2
13. Legowelt - Disco Rout (Younger Rebinds Remix 2)