News
Primeras imágenes de la gira de The Prodigy desde el fallecimiento de Keith Flint
La gira dedicada a Flint por Reino Unido arrancó la semana pasada en Sheffield, celebrando el 25 aniversario de 'Fat Of The Land'
Texto original de Becky Buckle traducido por Helena Bricio
15 July 2022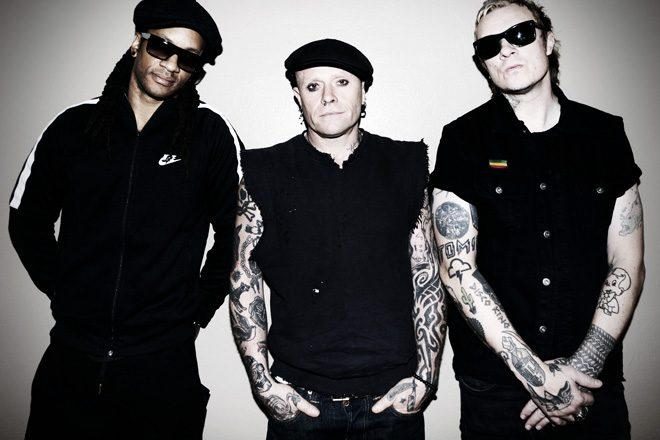 The Prodigy acaban de dar su primer concierto desde el fallecimiento en 2019 de su vocalista Keith Flint.

Los miembros restantes, Liam Howlett y Maxim ofrecieron la semana pasada en Sheffield el primer concierto de su gira por el Reino Unido en homenaje a Flint.
Flint falleció el 4 de marzo de 2019, a los 49 años, tras quitarse la vida.
Desde la muerte del frontman, The Prodigy anunciaron que saldrían de gira por el 25º aniversario de su legendario álbum 'Fat Of The Land'.
La gira -que previamente dijeron que es "para Flinty"- comenzó en la O2 Academy de Sheffield el pasado viernes y sábado y se extenderá por todo el país este mes.
"Ha pasado mucho tiempo", dijo Liam Howlett al público antes de interpretar el tema de apertura 'Breathe', según Music-News.COM.
Mientras interpretaban su emblemático tema 'Firestarter', The Prodigy rindió homenaje a Flint iluminando el escenario con un láser verde del cantante que bailaba al ritmo de la música.
La banda también tocó clásicos como 'Omen', 'Voodoo People', 'Smack My Bitch Up', 'Take Me To The Hospital' e 'Invaders Must Die'.
La última canción fue una versión instrumental de 'Out Of Space'.
Desde su primera actuación han tuiteado lo siguiente: "Sheffield, queremos agradecer a todos los que vinisteis y nos apoyasteis, es muy importante para nosotros, la sala entera explotó y fue una noche que nunca olvidaremos, gracias por el amor y el apoyo continuo, os queremos a todos, muthafukkas."
"Now let's Fukin do it again!"
Echa un vistazo a las imágenes y vídeos del concierto a continuación.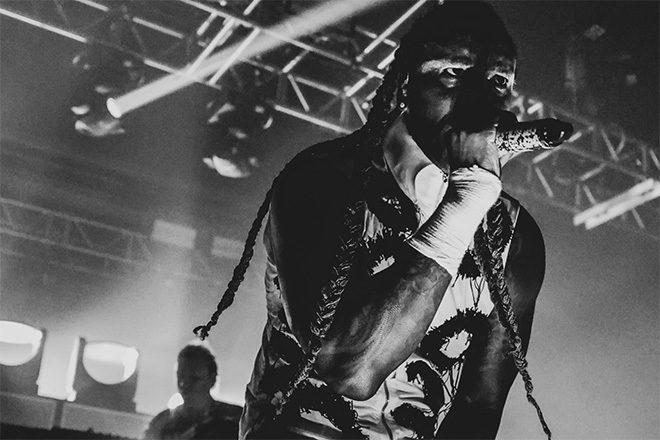 Puedes ver el resto de la gira de The Prodigy por el Reino Unido a continuación y consigue tusentradas aquí.
14 de julio Liverpool, Mountford Hall
15 de julio Leeds, O2 Academy
16 de julio Birmingham, O2 Academy
18 de julio Newcastle, O2 City Hall
19 de julio Manchester, O2 Victoria Warehouse
21 de julio Londres, O2 Academy Brixton
22 de julio, Londres, O2 Academy Brixton
23 de julio Londres, O2 Academy Brixton
Imágenes de Alfie Blue y Anthony Mooney.
Cargando siguiente articulo