News
Orbital anuncia su décimo álbum de estudio: 'Optical Delusion'
Su primer LP desde 2018 llega el 17 de febrero a través de London Recordings
REDACCIÖN
24 October 2022
'Optical Delusion', que llegará el 17 de febrero a través de London Recordings, es el décimo álbum de estudio de Orbital.
Los hermanos Hartnoll han esperado para lanzar su nuevo trabajo desde que en 2018 lanzasen 'Monsters Exist'.
A lo largo de las diez pistas de 'Optical Delusion', el dúo lleva a los oyentes a un viaje techno con tintes de sonidos rave, trance e incluso breakbeat.
A principios de este año, Orbital lanzó su retrospectiva en formato de reworks, remezclas y material nuevo, recopilado en un LP titulado '30 Something'.
En este álbum previo colaboraron en los remixes artistas como Logic1000, John Tejada, Jon Hopkins y Shanti Celeste, entre otros.

'Optical Delusion' también cuenta con una gran serie de colaboradores, como Penelope Isles, Anna B Savage, The Little Pest, Dina Ipavic, Coppe, The Mediaeval Baebes y Sleaford Mods, con quienes produjeron el primer single, 'Dirty Rats'.

Respecto al single, Paul Hartnoll ha descrito el tema en un comunicado de prensa como una "vibración de música dance de la vieja escuela con piezas de Cabaret Voltaire por ahí, incluso trozos de The Shamen. Es un poco de punk rock, agradable y ruidoso".
London Records publicará 'Optical Delusion' el 17 de febrero de 2023.
Puedes escuchar 'Dirty Rats' a continuación:
Tracklist
01. Ringa Ringa (The Old Pandemic Folk Song) feat. The Mediaeval Baebes
02. Day One feat. Dina Ipavic
03. Are You Alive? feat. Penelope Isles
04. You Are The Frequency feat. The Little Pest
05. The New Abnormal
06. Home feat. Anna B Savage
07. Dirty Rat feat. Sleaford Mods
08. Requiem For The Pre Apocalypse
09. What A Surprise feat. The Little Pest
10. Moon Princess feat. Coppe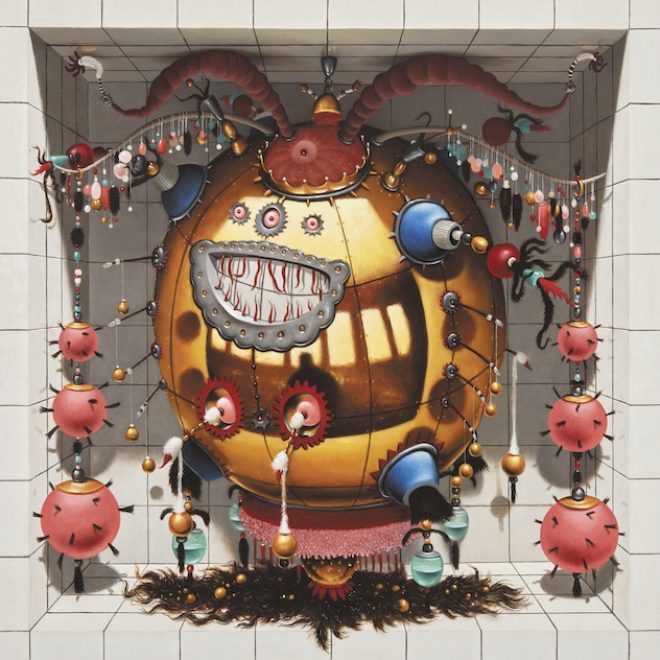 Cargando siguiente articulo