News
La película biográfica autorizada de Amy Winehouse será dirigida por Sam Taylor-Johnson
La directora de "Cincuenta Sombras de Grey" trabajará junto al guionista Matt Greenhalgh en la biopic "Back to Black"
TEXTO: BECKY BUCKLE | FOTO: GREG GEBHARDT | TRADUCCIÓN: HELENA BRICIO
3 August 2022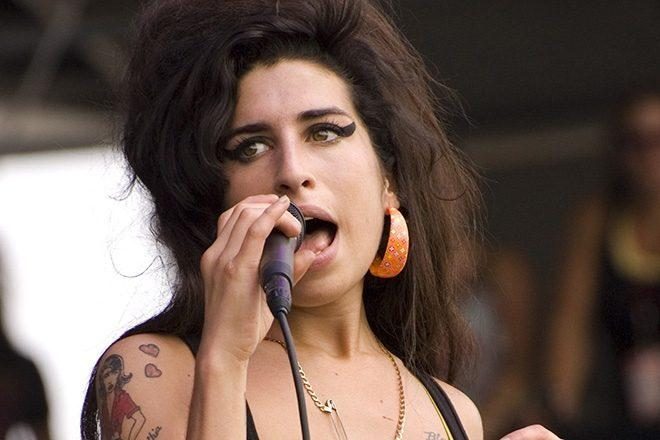 La directora de Cincuenta Sombras de Grey, Sam Taylor-Johnson, ha sido seleccionada para dirigir la nueva película biográfica de Amy Winehouse, que se espera que se titule Back to Black.

Escrita por Matt Greenhalgh, la película biográfica se adentrará en la vida y la muerte de la icónica cantante con la aprobación del patrimonio de Winehouse.
Taylor-Johnson, que era muy amiga de Winehouse, ya ha trabajado con Greenhalgh en la película Nowhere Boy.
Greenhalgh también ha tenido experiencia previa en películas biográficas después de haber escrito la película sobre Ian Curtis, líder de Joy Division, Control.
La película se basará en el libro de Daphne Barak, Saving Amy, y será coproducida por Studiocanal, Alison Owen, Debra Hayward y Tracey Seaward.
Se dice que el padre de Amy, Mitch Winehouse, apoya plenamente la película, aunque en 2015, en una entrevista con The Guardian, dijo que el documental ganador del Oscar, Amy, era "horrible" y que lo pintaba "de la peor manera posible".
Ya en 2018, la familia Winehouse se asoció con las productoras Alison Owen y Debra Hayward para la película, cuyos beneficios se destinarán a la Fundación Amy Winehouse.
"Ahora nos sentimos capaces de celebrar la extraordinaria vida y el talento de Amy", dijo Mitch en un comunicado en 2018. "Y sabemos, a través de la Fundación Amy Winehouse, que la verdadera historia de su enfermedad puede ayudar a tantos otros que podrían estar pasando por problemas similares".
Al hablar de quién debería interpretar a la cantante en 2018, Mitch dijo: "No me importaría en absoluto apostar a que será una actriz desconocida, joven, inglesa -londinense, cockney- que se parezca un poco a Amy".
El guión se encuentra actualmente en las primeras fases del reparto y el equipo, sin que haya más información para el público todavía.
Cargando siguiente articulo