News
Featurings, cameos y sueños cumplidos entre Djs y otros artistas.
En los últimos meses están saliendo a la luz colaboraciones entre Djs y grandes nombres de la industria musical, celebrities e iconos de diferentes géneros. Aquí os seleccionamos algunos.
Pat Quinteiro
5 August 2020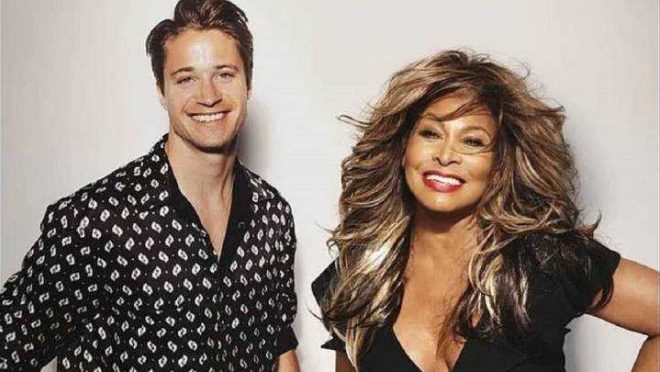 R3HAB​
'Miss U More Than U Know' una nueva colaboración entre Sofia Carson y R3HAB

Arca
'KiCk i' es el último proyecto publicado de Arca, en él ha contado con artistas como Rosalía o Björk, esta última leyendo en español un poema de Antonio Machado.

" thank you, gracias, for the pleasure and the honor / por el placer y el honor , de explorar y crear conmigo / of exploring and creating with me ! to each of you: you are an inspiration! / a cada una de uds: son una inspiración @bjork @rosalia.vt @0800shygirl @sophie_msmsmsm " escribía Arca
"i am so incredibly honoured to tell you about that i am singing on @arca1000000 ´s new album that is coming out june 26th .... i cannot even begin to say how proud i am of her growing and transforming fearlessly , it has been a deep joy to know her !!!! GO GIRRL!!!! in the spirit of our collaborations , i decided so sing this beautiful poem by antonio machado" anunicaba Bjork

Kygo
Una de las más inesperadas ha sido la del Dj noruego Kygo y la icónica estrella Tina Turner en 'What's Love Got to Do with It'
"No puedo creer que voy a sacar una colaboración con Tina Turner este viernes. What's Love Got To Do With It es una de mis canciones favoritas de todos los tiempos. Es surrealista tener esta oportunidad de trabajar con una artista legendaria como ella", comentaba Kygo en su instagram
Honey Dijon
Honey Dijon feat la cantante de R&B/Blues Hadiya George en 'Not About You' , el single de su próximo álbum 'Black Girl Magic'.
Beyoncé
'Already' fue el primer adelanto del recién estrenado álbum visual 'Black is King' de Beyoncé. En este tema en concreto colabora con Shatta Wale y Major Lazer, pero cuenta con cameos de Naomi Campbell, Lupita Nyong'o, Kelly Rowland o Pharrell Williams entre otros en el resto del álbum.
"BLACK IS KING. Much love to our Africa family and to everyone involved. Behind the Scenes of the Already music video shoot in Accra, Ghana with our longtime friends @dwpacademy @beyonce @shattawalenima An amazing piece of art and inspiration that we're so proud to have been apart of. Let us continue to amplify Africa." Major Lazer
The Blessed Madonna
Y el próximo 14 de agosto será el turno de estas 4 mujeres poderosas: The Blessed Madonna, Dua Lipa , Missy Elliott y Madonna.
El encuentro viene al caso de un remix de 'Levitating', tema del último álbum de Dua Lipa 'Future Nostalgia' por parte de The Blessed Madonna, quien hace apenas unas horas confirmaba que en realidad no es solo un remix, sino que formará parte de un álbum de remixes llamado 'CLUB FUTURE NOSTALGIA' .
No hace falta más que ver la emoción con las que las cuatro hablan de este proyecto conjunto.
"Levitating remezclado por The Blessed Madonna en colaboración con mis ídolas Madonna y Missy Elliott. 14 de agosto. Un sueño hecho realidad. ¡¡¡¡¡¡ LET's GO!!!!!" escribía Dua Lipa en sus IG

"It was a dream to create it with Dua and the unbelievable cast of heroes involved. There's a hell of a lot more to say about this but I will zip my lips for now and get back to dreaming because my dreams keep coming true. ❤️ @dualipa" The Blessed Madonna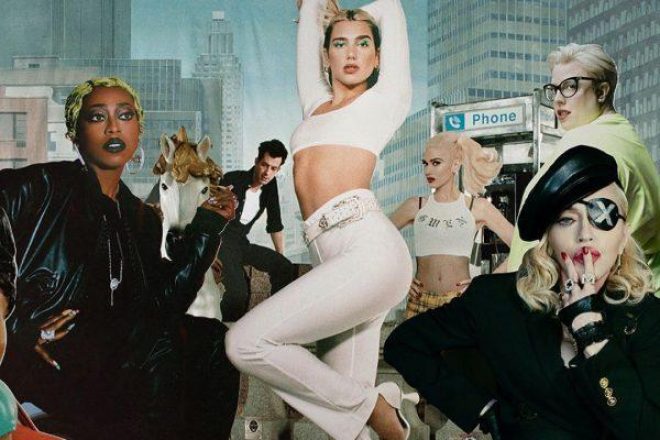 Poco más que decir por nuestra parte que !Can't wait for this girls!
Artículo realizado por Pat Quinteiro, directora de Mixmag Spain

Cargando siguiente articulo