Ya conocemos el 70% de Monegros Desert Festival
Wu Tang Clan, Paul Kalkbrenner Live, Chase & Status feat Mc, Vitalic Live y muchos más en esta R.A.V.E 20 horas non-stop.
Redacción
3 December 2021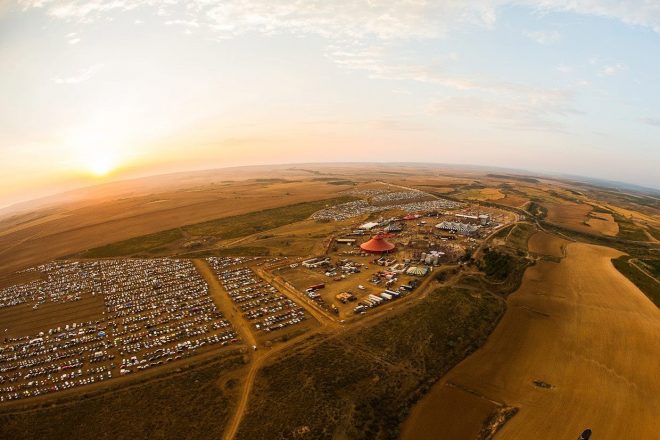 Un buen combo de leyendas encabeza la edición R.A.V.E del Monegros Desert Festival que tendrá lugar el sábado 30 de Julio, coincidiendo con su 29 aniversario: el Hip Hop de Wu Tang Clan, Paul Kalkbrenner que regresa al desierto oscense con uno de sus memorables shows en vivo, el dúo británico de drum and bass Chase & Status con un híbrido DJ set junto a los MCs Takura & Irah además del maestro francés Vitalic.
Del acid-house se encarga: 999999999 en formato live , el dueño y señor de Drumcode, Adam Beyer, la joven promesa del techno, Adiel, el b2b de Ancient Methods vs Vatican Shadow, las artistas belgas Charlotte de Witte y Amelie Lens, el fundador del sello Love Attack, Alan Dixon, la dj parisina Anetha, el artista aragonés --residente de Florida 135-- , Andrés Campo, la talentosa brasileña Anna, el productor emergente Ansome Live, la figura de underground de San Francisco, Avalon Emerson y el tecnófilo Ben Sims

El techno y tech house llega de la mano del capitán de Solid Groove Michael Bibi, el italiano Ilario Alicante, los archiconocidos Richie Hawtin, Loco Dice, Luciano, Maceo Plex, Joseph Capriati, Pan-Pot, The Martinez Brothers, Seth Troxler, Len Faki, Sam Paganini, Kobosil y Enrico Sangiuliano.

Al cargo del Drum and Bass: Sub Focus dj set y Mad Vision & Benny Page feat Sye MC & Sweetie Irie, I Hate Model, Stephanie Sykes, SPFDJ, SNTS, Phase Fatale y Boston 168.

Completando ese 70% de cartel desvelado, artistas nacionales como Héctor Oaks, Regal, Oscar Mulero, Las Ninyas del Corro y Paco Osuna; el envolvente sonido de Giorgia Angiuli Live, la frescura de Folamur, el directo de Fjaak, el techno del dúo belga Joyhauser, el músico alemán Rodhad, los live sets de Reinier Zonneveld y Shdw & Obscure Shape, además de las actuaciones de Onyvva, Sama' Abdulhadi, VTSS, Chris Liberator, Crystal Distorsion (SP23), Greenlight Soundsystem ft Belen Natali & Pupa Congo, Kierewiet Soundsystem, Niskerone, Pushmann y Wilkinson.