News
The Martinez Brothers serán los protagonistas del nuevo 'fabric presents' mix series
La edición del dúo House saldrá el 27 de septiembre.
Redacción
3 September 2019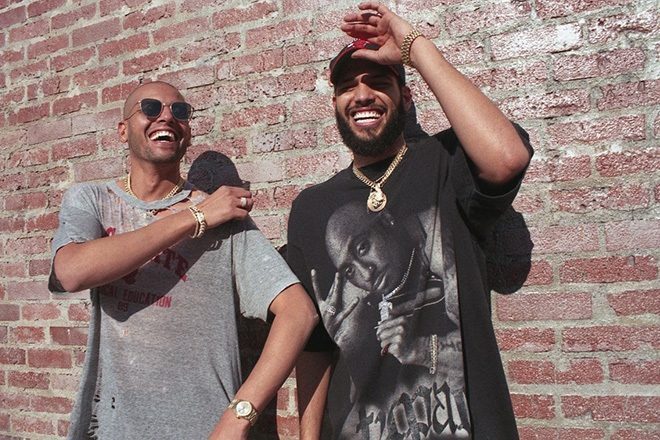 The Martinez Brothers lanzarán su 'fabric presents' series el próximo 27 de septiembre. La mezcla de 75 minutos navega sin problemas por 23 pistas de todos los rincones del estilo house, con temas de íconos de la música dance, incluidos Amp Fiddler, Louie Vega y Paul Johnson.
Los hermanos también presentan tres de sus propias producciones en la duración, incluidos los inéditos "Mistakes".
La serie de mezclas trimestrales se lanzó en febrero con Bonobo al mando y Kölsch lo siguió poco después en mayo. Se produce después de que la venerada serie 'fabric' y 'FABRICLIVE' llegara a su fin el año pasado.
The Martínez Brothers aseguraron: "En Fabric siempre nos sentimos como en casa cuando estamos en Londres, y estamos emocionados y honrados de presentarles esta mezcla".
Consulta la lista de canciones completa a continuación
1. Tom Flynn feat. Amp Fiddler - The Future
2. Varhat - Chhulub (Cabanne Remix)
3. Frak - Bitter Drop
4. Blaze feat. Piano Man - #6 Hubert St (Klubhead Style)
5. Mahony & Floog - Nu Mai
6. The Martinez Brothers - Jam Joint
7. Funky People feat. Cassio Ware - Funky People (Klubhead Vocal)
8. Sangre Voss - One Bad Mango
9. The Bayara Citizens - Mafungo (Joe's Forest Version)
10. Roots Orchestra - Kalabuta
11. Kai Alce feat. Azulu Phantom - Power Thru Pt 3 (Don't Turn On The Lights) (Martinez Brothers Edit)
12. Big Strick - Spontaneous Combustion
13. Glen Lewis feat. Mjojo & Bongani - Life Everlasting (Dennis Ferrer's Passion Of C Dub)
14. Love Letters - Ducue (Xtended Dick Dub)
15. Dan Curtin - Echozeichen
16. Brinton Mckay - Real Cool (Abe Duque Remix)
17. The Martinez Brothers - Mistakes
18. Trevor Rockcliffe feat. Blake Baxter - Visions Of You (Carl Cox Remix)
19. Paul Johnson - House Illusion
20. Party Crashers - Come And Get It
21. Sir Lord Commix - Chicago Jazz
22. K. Alexi Shelby - Spanish Fly
23. Louie Vega & The Martinez Brothers - Let It Go (TMB Alternate Version)