News
The Essential Mix del año 2019 va para Josey Rebelle
Sustituye a HAAi, quien ganó el premio del año pasado
Redacción
30 December 2019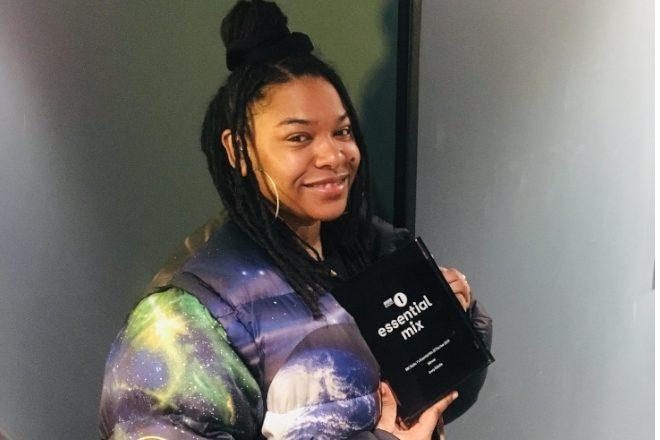 El pilar principal de Rinse FM, Josey Rebelle, recibió el premio The Essential Mix of the Year 2019 por su entrada en febrero a la larga serie de la BBC.
La potente mezcla de dos horas del selector contiene pistas de Afrodeutsche, Jamal Moss, LSDXOXO y Dopplereffekt.
Josey superó a TNGHT, Lena Willikens y The Chemical Brothers, y sigue a HAAi que ganó el premio del año pasado.
Echa un vistazo a la mezcla, junto con su lista de canciones, a continuación.
Tracklist:
Daddy Freddy – 'Turn It Up (Acapella)'
Moodymann – 'P.B.C.'
Brassfoot – 'Pearl Necklace'
Kelli Hand – 'Escape In Detroit'
I-F – 'The Search'
Afrodeutsche – 'You Heard Me The First Time'
Chapter 1 – 'Just Say Yo!'
NameBrandSound – 'Bebop'
Sho Madjozi & She's Drunk – 'Amadoda (Shy One Remix)'
Cooly G – 'Craze Pt. 2'
Jamal Moss – 'Salvation Is The Cure'
Lady Blacktronika – 'Brush Your Teeth Bitch'
Mike Dunn – 'Mi' Antionette'
Steven Julien – 'POT808'
Elecktroids – 'Check Mate'
Sole Fusion – 'Bass Tone (DVA's Soul Destroy Mix)'
Martelo – 'Volks Beat'
Trinity Carbon – 'Buzz Feelin''
Mor Elian – 'Move Like Atoms'
Africans With Mainframes – 'Zodiac Rythms'
Victrola – 'Luca's Theme'
AceMo – 'Where They At??? (feat. John F.M.)'
Eon – 'Spice (Juan Atkins Hi Power Mix)'
Kelli Hand – 'Numbers'
LSDXOXO – 'Inertia'
Aybee – 'Escaped Drum'
Dopplereffekt – 'Mitosis'
Basic Rhythm – 'Too Nuff'
Creep Woland – '0141-S.F.S.G'
Carlota – 'Your Destination'
Dave Angel – 'Trip to Darkness'
Sun Runners 女神の恋人達 – 'Can't Wait'