News
The Chemical Brothers anuncia la reedición de "Surrender" en su vigésimo aniversario
Escucha el remix de "Hey Boy, Hey Girl" de KiNK a continuación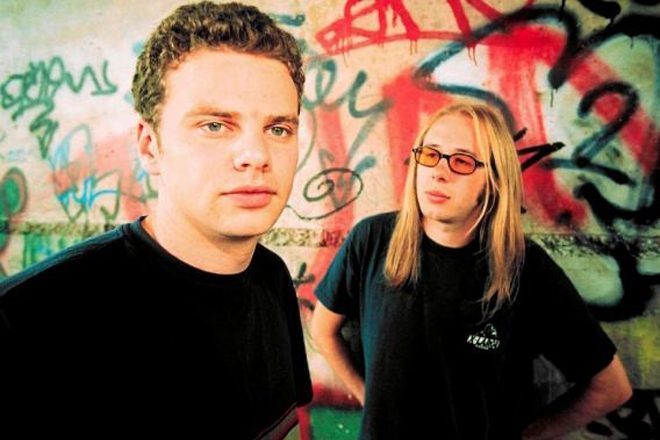 The Chemical Brothers celebran los 20 años desde el lanzamiento de su clásico álbum de 1999 "Surrender" con una nueva edición de caja de lujo.
Habrá disponibles tres paquetes de CD y cuatro LP, que vienen con un DVD, un libro, impresiones, material inédito y remixes.
KiNK, quien interpreta a The Lab LDN el viernes, ha presentado una nueva versión de "Hey Boy, Hey Girl". Las remezclas psicodélicas secretas de The Chemical Brothers también figuran en la lista de canciones, y el DVD muestra vídeos musicales y filmaciones de su actuación de 2000 en Glastonbury.
El lanzamiento saldrá el 22 de noviembre. Vea la lista de canciones del conjunto de cajas de CD y escuche el remix de KiNK a continuación.
Tracklist:
Disc 1 - 'Surrender'
01. Music:Response
02. Under The Influence
03. Out Of Control feat. Bernard Sumner
04. Orange Wedge
05. Let Forever Be feat. Noel Gallagher
06. The Sunshine Underground
07. Asleep From Day feat. Hope Sandoval
08. Got Glint?
09. Hey Boy Hey Girl
10. Surrender
11. Dream On feat. Jonathan Donahue
Disc 2 - 'The Secret Psychedelic Mixes'
01. Hey Boy Hey Girl
02. Let Forever Be
03. Out Of Control (21 Minutes Of Madness Mix)
04. Flashback
05. Dream On
Disc 3 - 'B-Sides & Remixes'
01. Flashback
02. Scale
03. The Diamond Sky
04. Studio K
05. Power Move
06. Enjoyed
07. Electronic Battle Weapon 4
08. Out Of Control (Sasha Club Mix)
09. Music:Response (Gentleman Thief Mix)
10. Music:Response (Futureshock Main Response)
11. Hey Boy Hey Girl (Soulwax Remix)
12. Hey Boy Hey Girl (KiNK Remix)