Sónar Barcelona confirma la presencia de Bonobo, Overmono, C. Tangana, Lyra Pramuk, Yugen Kala o Coucou Chloe en el cartel de 2022
SonarPark by DICE, nuevo escenario de Sónar de Día
Sónar Barcelona/10
Redacción
3 December 2021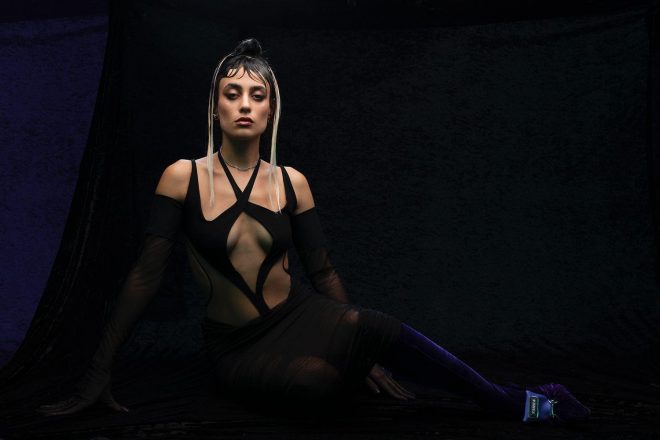 Sónar Barcelona ha añadido un gran número de artistas a sus programas diurnos y nocturnos para 2022.
Se han anunciado más de 20 nuevos espectáculos para la próxima edición, ampliando el cartel del festival para presentar a DJs, cantantes, raperos y otros artistas de todos los rincones del mundo.
Sónar Barcelona, que se celebrará del 16 al 18 de junio del año que viene, cuenta con un cartel diurno que incluye a Coucou Chloe, Princess Nokia, Eris Drew b2b Octo Octa, LSDXOXO live, Jayda G, y mucho más.
El sábado, Vegyn, DJ Python, Jyoty y Kiddy Smile, entre otros, actuarán junto a Overmono, que encabezará el programa diurno con un set en directo.
Los eventos diurnos de Sónar volverán a celebrarse en el palacio de congresos Fira Montjuïc, en Barcelona. Por la noche, el Sónar se trasladará como viene siendo habitual a Fira Barcelona Gran Vía, un gigantesco centro de convenciones situado en la colina de Sant-Montjuïc.
Por la noche, el programa del viernes incluirá a Bonobo, recién llegado de su gira mundial, así como a Headie One, Skee Mask, Conducta, Poté y Or:la.
Para finalizar el evento de tres días, el programa del sábado de Sónar incluirá una serie de artistas británicos como The Chemical Brothers, AJ Tracey, Joy Orbison, Batu y un back-to-back especial de Shanti Celeste y Midland.
A continuación, The Blessed Madonna, Charlotte De Witte, Arca y Folamour tomarán el relevo, junto con otros grandes nombres, que se anunciarán próximamente.
Como gran novedad, el nuevo SonarPark by DICE, un espacio para la diversidad y un tributo a la gama cada vez más amplia de estilos e ideas que conforman la cultura de club global.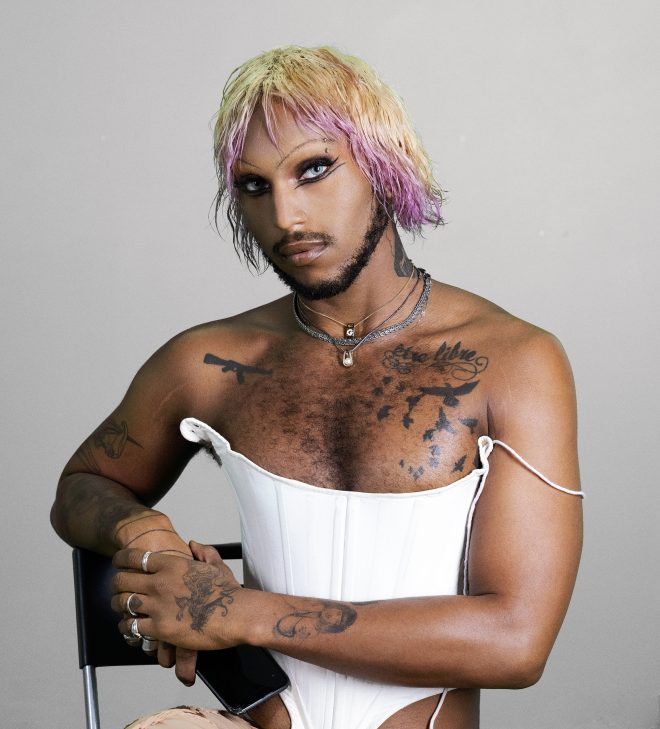 SÓNAR DE DÍA - JUEVES 16 JUNIO 2022
ONEOHTRIX POINT NEVER (US)
SEGA BODEGA (UK)
LAFAWNDAH (FR)
JAYDA G (CA)
MS NINA (ES)
COUCOU CHLOE (FR)
CHICO BLANCO (ES)
ROJUU (ES)
MANARA (UK)
TARTA RELENA (ES)
SIMONA (AR)
LECHUGA ZAFIRO (UY)

SÓNAR DE DÍA - VIERNES 17 JUNIO 2022
PRINCESS NOKIA (US)
POLO & PAN (FR)
LYRA PRAMUK - ECHOLUMINESCENCE (US)
ERIS DREW B2B OCTO OCTA (US)
LSDXOXO LIVE (US)
LOUISAHHH LIVE (FR)
JUICY BAE (ES)
SCOTCH ROLEX (JP/UG)
IHHH & DESILENCE LIVE A/V (AR/ES/DK)
EL BOBE (ES)
DJ MARCELLE / ANOTHER NICE MESS (NL)
YUGEN KALA (ES)
JAMZ SUPERNOVA (UK)

SÓNAR DE DÍA - SÁBADO 18 JUNIO 2022
SERPENTWITHFEET (US)
VEGYN (UK)
KIDDY SMILE (FR)
OVERMONO LIVE (UK)
DJ PYTHON (US)
TOMM¥ €A$H (EE)
MORAD (ES)
FOR THOSE I LOVE (UK)
JYOTY (UK)
NU GENEA LIVE BAND (IT)
MORI+RUSOWSKY (ES)
LOCOPLAYA (ES)
LA CHICA (FR/VZ)
RECYCLED J (ES)
'UNCOMPRESSED' WITH HAINBACH, LOOK MUM NO COMPUTER AND CUCKOO PRESENTED BY PATREON (DE/UK/SE)

SÓNAR DE NOCHE - VIERNES 17 JUNIO 2022
C.TANGANA (ES)
MODERAT (DE)
THE BLAZE (FR)
BONOBO (UK)
HEADIE ONE (UK)
NATHY PELUSO (AR)
RICHIE HAWTIN (CA)
AGORIA (FR)
SKEE MASK (DE)
ANNA (BR)
HERRENSAUNA XXL 6H SET (DE)
AVALON EMERSON (US)
TIGA AND HUDSON MOHAWKE PRESENT LOVE MINUS ZERO (CA/UK)
VENUS X (US)
POTÉ DJ SET (FR)
OR:LA (IE)
CRITICAL SOUNDSYSTEM (UK)
GAZZI (ES)
BRAVA (ES)
CONDUCTA (UK)
DJOHNSTON (ES)

SÓNAR DE NOCHE - SÁBADO 18 JUNIO 2022
THE CHEMICAL BROTHERS (UK)
ERIC PRYDZ (SE)
ARCA (VE)
THE BLESSED MADONNA (US)
AJ TRACEY (UK)
CHARLOTTE DE WITTE (BE)
HELENA HAUFF (DE)
FOLAMOUR POWER TO THE PPL AV SHOW (FR)
JOY ORBISON (UK)
REINIER ZONNEVELD LIVE (NL)
MIDLAND B2B SHANTI CELESTE (UK)
BATU (UK)
NIHILOXICA (UG)
LA FLEUR (SE)
MBODJ (ES)
ETM (ES)
LUCIENT (ES)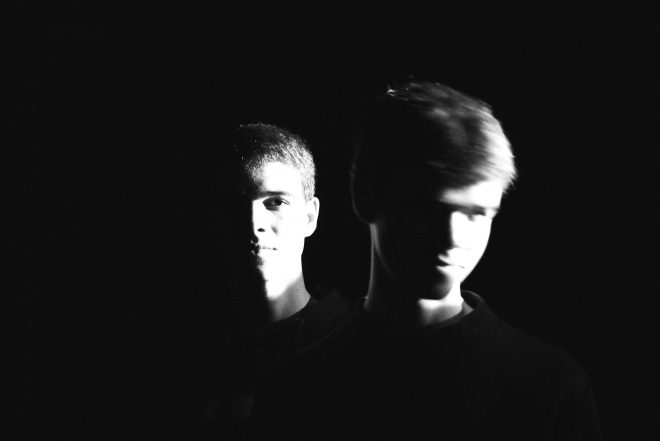 En abril de 2022, una nueva edición de Sónar también llegará a Lisboa. Se celebrará del 8 al 10 de abril en el Palacio de Congresos de Lisboa. Al igual que Sónar Barcelona, también acogerá conferencias y talleres durante todo el día.
Tickets aquí