News
Glitterbox presenta su primera película "Where Love Lives", una oda a la diversidad, la inclusión y al enorme poder de las pistas de baile.
"When something is that powerful, nobody can take it away from you forever. We learn, we grow, times change, and now we're here" - Billy Porter
Pat Quinteiro
11 June 2020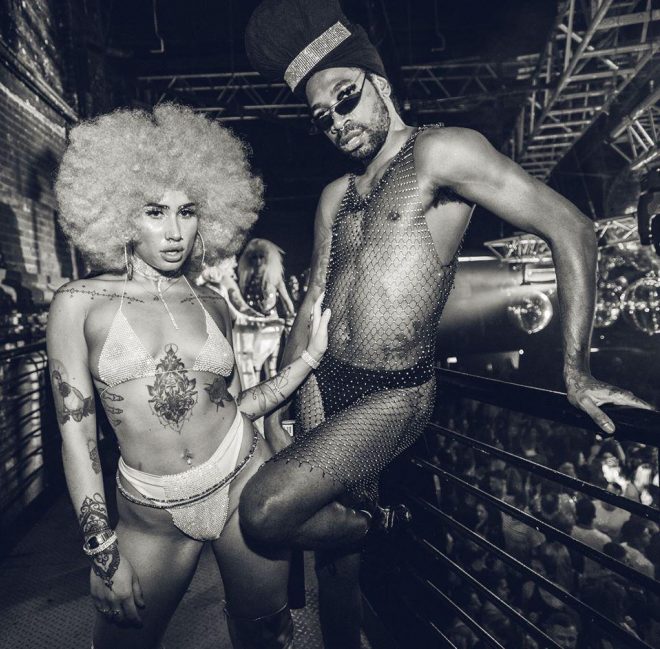 Sin fecha confirmada, Glitterbox acaba de anunciar que a finales de este verano presentará su película "Where Love Lives" . Una historia sobre el enorme poder de la música para empoderar y crear una comunidad diversa e inclusiva, que a través de la expresión creativa ha encontrado en las pista de baile, aceptación y liberación.
El film que se rodó durante seis meses en varias localizaciones de Nueva York, Ibiza, París y Londres, es una producción cinematográfica dirigida por Brilliams y producida por Oliver Prince, cuyo trabajo previo incluye proyectos cinematográficos para Red Bull, Resident Advisor, BBC Three, L'Oreal y más. Entre otros colaboradores se encuentran Haris Nukem, el fundador de Glitterbox Simon Dunmore, el cofundador de Sink The Pink Glyn Fussell y el legendario DJ/productor Nicky Siano.
"Where Love Lives" incluye entrevistas exclusivas con Billy Porter, Honey Dijon, Kathy Sledge, Nicky Siano entre muchos otros.
"Where Love Lives" explora temas de identidad y autoexpresión, bajo una banda sonora de club. Brilliams, director del film, dice que su intención ha sido mostrar a través de los artistas que forman la familia Glitterbox, los fascinantes efectos que tienen las pistas de baile, la comunidad que se crea en torno a ellas, y como son una increíble representación de la identidad cultural y la auto-expresión. Para él todo el mundo experimenta su propio viaje en estas pistas y lo que quiere es manifestar, a través de una de las dancefloor con más magia que existen, lo importantes que son estos viajes a través de la expresión artística, para el empoderamiento y la liberación.

Glitterbox es una marca de ocio nocturno y un sello discográfico fundado en 2014 por el jefe de Defected Records, Simon Dunmore. Actualmente es uno de los clubes nocturnos con mayor audiencia en el mundo. Desde que comenzara con su fiesta semanal en Ibiza, Glitterbox se ha convertido en una marca global que organiza fiestas desde Nueva York a Amsterdam, Croacia, Australia y más. Caracterizadas por un ambiente de fiesta inclusivo y estimulante, diseñado para unir a todas las edades, convicciones y estilos de vida en la pista de baile, las fiestas de Glitterbox traen a los DJs más respetados para que pinchen junto a talentos emergentes creando una banda sonora de música de baile en sus formas más puras.
"Dancefloors can unify people in ways governments and religions can't and I stand by that sh*t 100%" - Honey Dijon
+ Detalles en wherelovelives.film
Artículo de Pat Quinteiro, directora de Mixmag España.
Cargando siguiente articulo