News
Este nuevo libro te dirá todo lo que siempre has querido saber sobre los sintes analógicos semimodulares Moog
Son más de 200 páginas de extensas investigaciones y entrevistas
Redacción
30 September 2020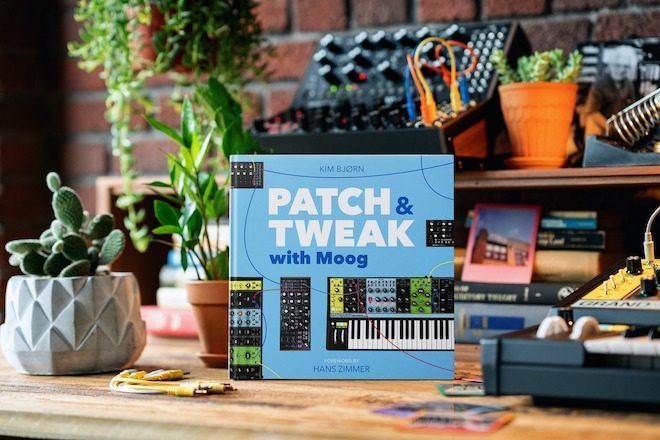 'PATCH & TWEAK with Moog' es un nuevo libro de Kim Bjørn, con un prólogo de Hans Zimmer, sobre los sintes analógicos semimodulares Moog.
Siguiendo el libro de Bjørn 2018 con Chris Meyer 'PATCH & TWEAK: Exploring Modular Synthesis', "PATCH & TWEAK with Moog" es una extensa colaboración con Moog para ofrecer información, consejos y trucos sobre gama de sintetizadores semimodulares.
El libro se centrará exclusivamente en la gama de sintetizadores analógicos semimodulares de Moog: Mother-32, DFAM, Subharmonicon, Grandmother y Matriarch.
Además de ofrecer consejos y técnicas de patch específicamente para la gama semimodular de Moog, "PATCH & TWEAK with Moog" presenta entrevistas con ingenieros, artistas y compositores de la marca, y una amplia historia de Moog.
Entre los artistas entrevistados en el libro se encuentran Trent Reznor, Lisa Bella Donna, los compositores de 'Stranger Things' Michael Stein y Kyle Dixon, y el coinventor del sintetizador Moog, Herb Deutsch.
'PATCH & TWEAK with Moog' está actualmente disponible para su precompra, y será publicado el 6 de noviembre.
Noticia orginnal de Jemima Skala en Mixmag
Cargando siguiente articulo